​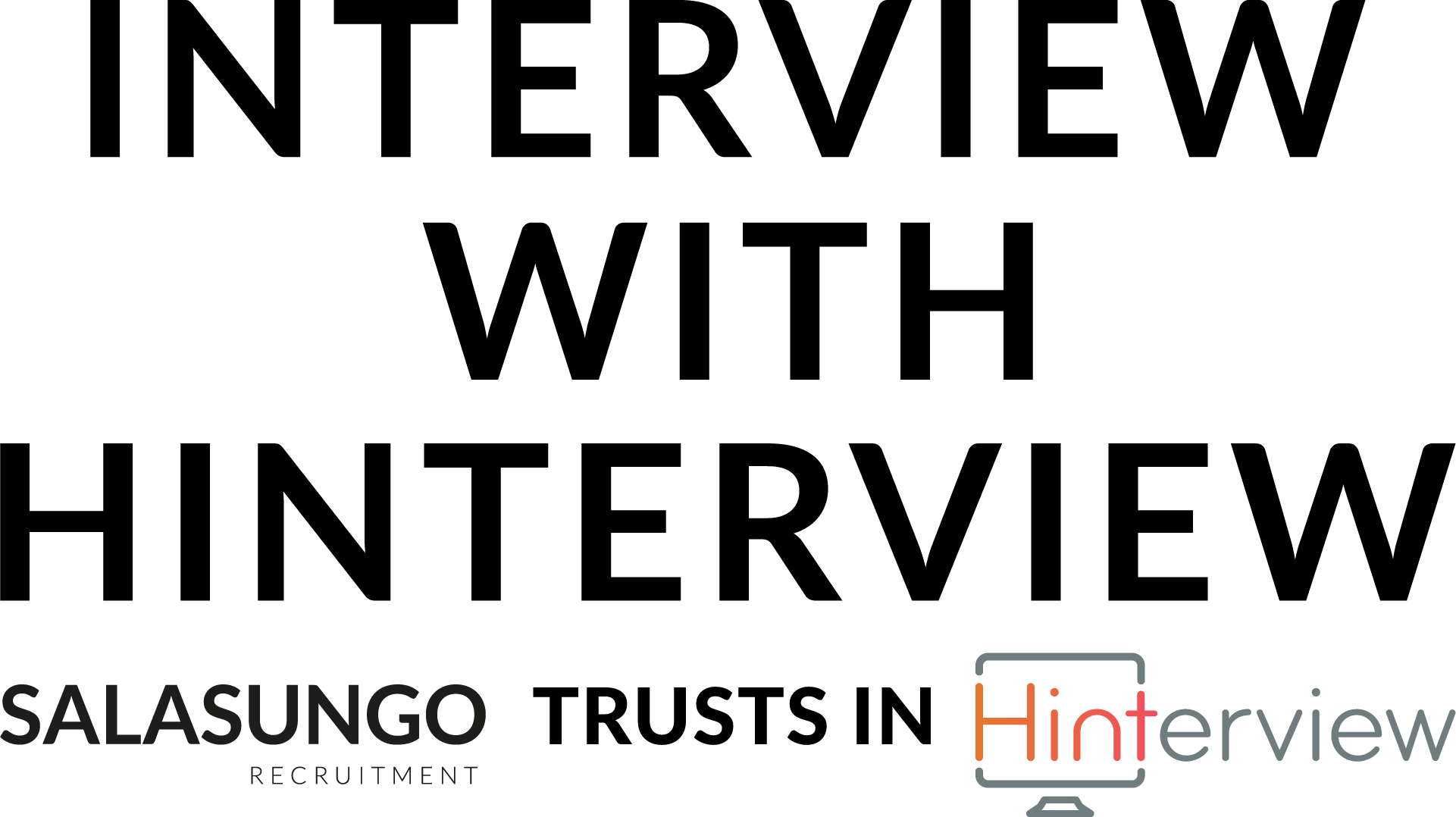 ​
Salasungo focuses on delivering value-oriented recruitment services. The working methods Salasungo uses are based on honesty and transparency as well as competence and excellence, and the aspiration to continuously exceed the expectations of our clients and candidates.
At Salasungo, we therefore invest in state-of-the-art video software in order to expand our strategy and optimise and simplify the recruitment process for our clients and candidates.
Technological progress in recent years has made communicating over video platforms an everyday event. Different applications exist for this depending on whether you need them for private or professional business use. The Internet makes it possible to send information using video platforms that transmit sound and images.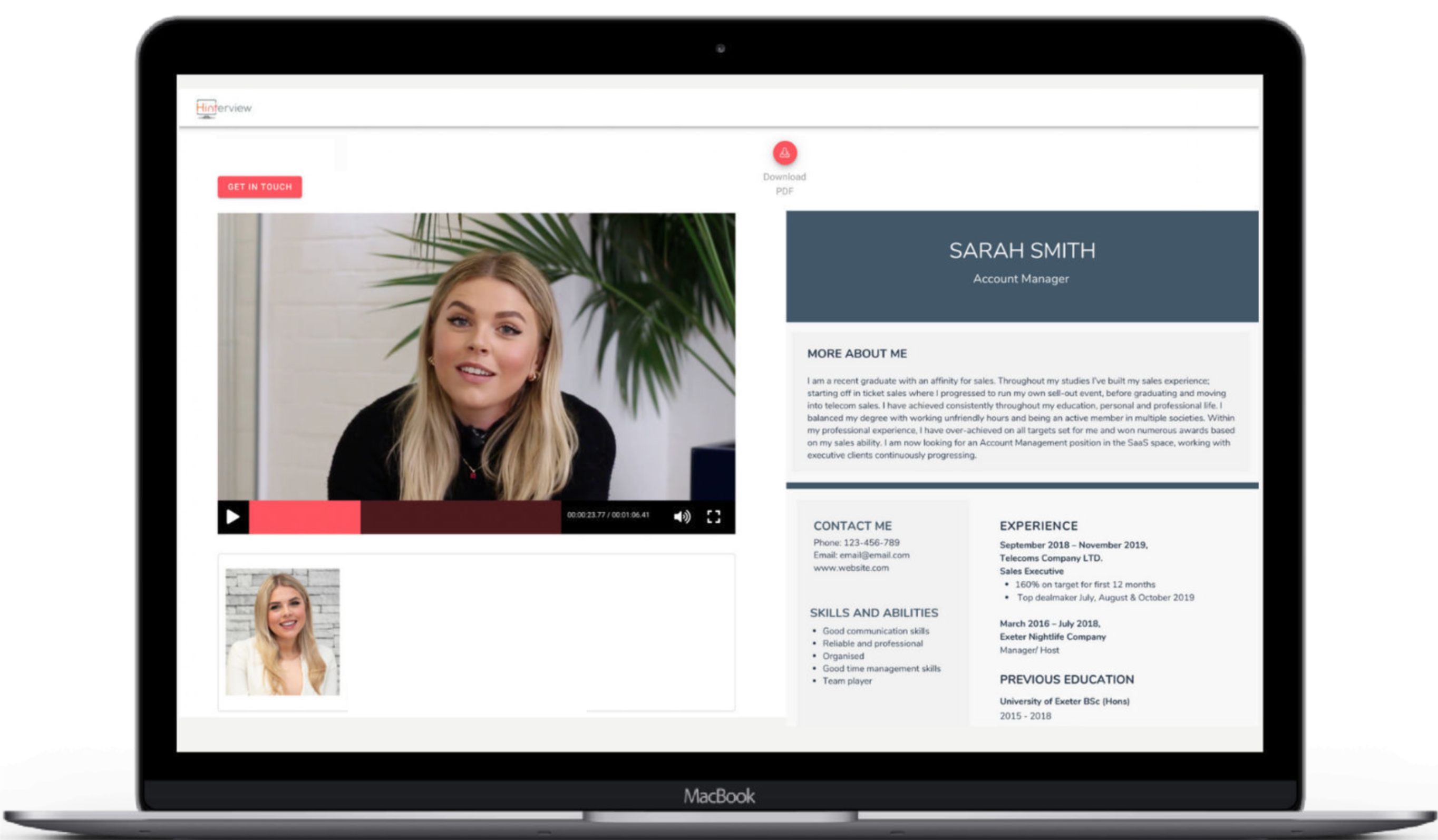 ​
At Salasungo, we use Hinterview to ensure that we are at the forefront of innovation in recruitment, providing our clients with resource-efficient recruitment solutions that also save on time.
Hinterview is a state-of-the-art, cloud-based video recruitment platform that greatly simplifies the recruitment process. It provides the ability to make high-quality video interviews, which can be used, for instance, to complement a simple written CV. Hinterview allows you to send interview questions by email, which the candidate can then answer on the Hinterview platform by making a video which Salasungo will send to the hiring manager.
​Why is Hinterview interesting for candidates?
Recording an Hinterview allows Salasungo to present applicants to CEOs, departmental heads or hiring managers at the hiring companies and use the Hinterview to make the candidate stand out from the mass of all applications.

Hinterview allows the applicant to demonstrate his soft skills in addition to presenting his career path.

Hinterview also reduces the applicants' travel time and the related travel expenses, since they no longer need to travel to several first interviews.
Why is Hinterview interesting for clients?
Salasungo uses Hinterview to connect its clients with the best candidates in the industry anywhere and at any time!

Salasungo clients receive a Hinterview with the applicant which accompanies the application documents. The applicant answers questions about his present situation, what motivates him to change his job and why he is interested in working for your company. Alternatively, the applicant can also answer individual questions presented by the client.

Over the Hinterview platform, clients can view the candidate's Hinterview, share it with CEOs, departmental managers or hiring managers, and instantly provide Salasungo with feedback on the candidate, thus increasing the speed of the recruitment process for everyone involved.

With Hinterview, Salasungo gives you the chance to get to know your candidates before you even invite them to an official job interview. This allows clients and candidates to save time and money.
​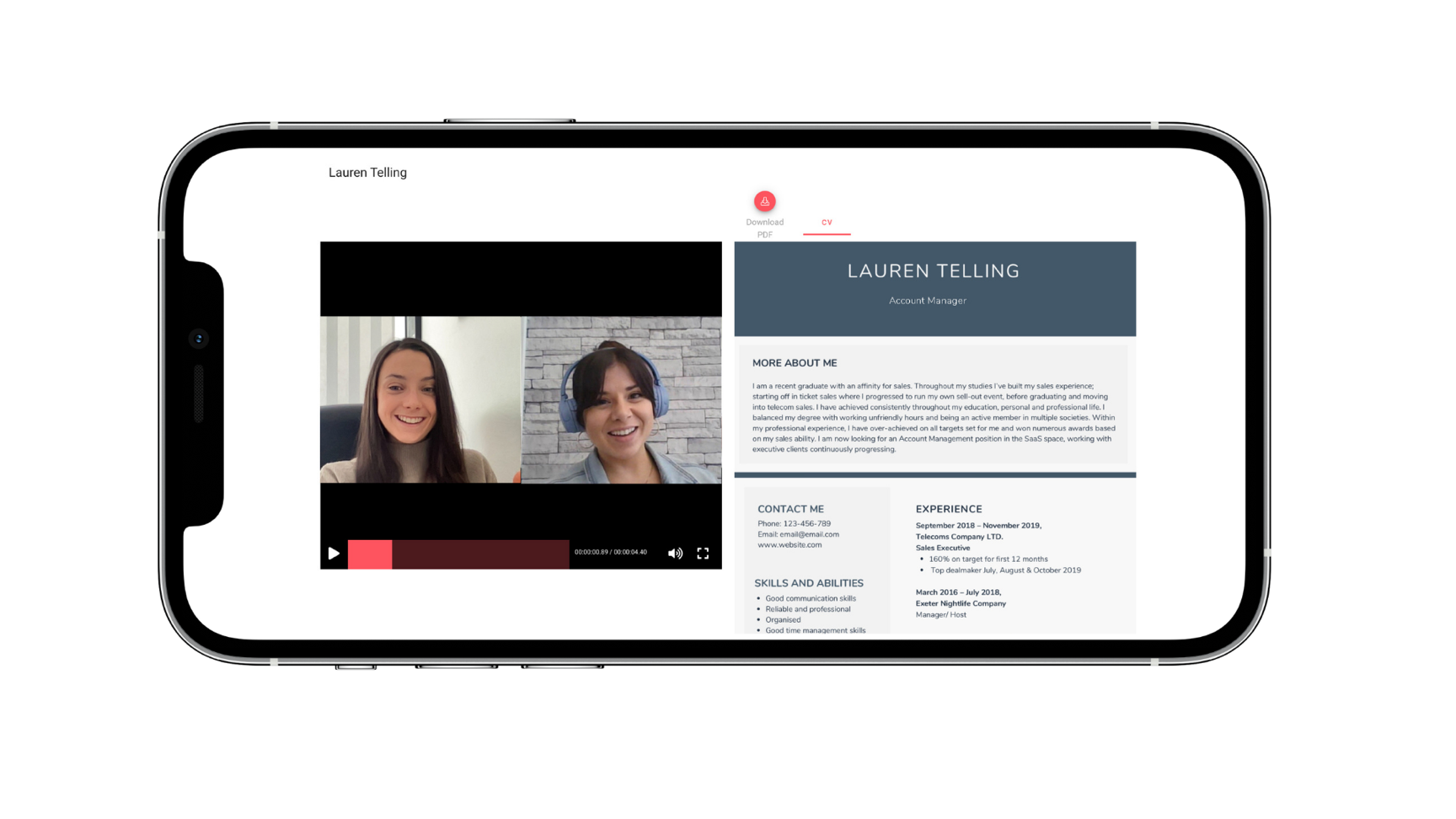 ​
​